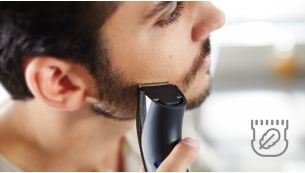 Skin-friendly rounded tips for smooth skin contact
Blades stay extra-sharp to always cut hairs neatly and effectively, but have rounded blade tips and combs to prevent irritation.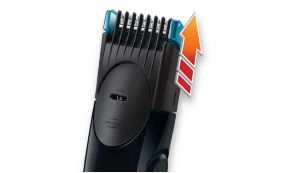 Length settings from 1.5mm to 7mm, 0.5mm without the comb
Slide the comb up to the desired length setting, from 1.5 to 7mm or use it without the comb for a 0.5mm stubble.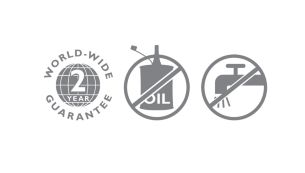 2 year world wide warranty, no oil needed
All of our grooming products are built to last. They come with a 2 year worldwide warranty and they never need to be oiled.